What Is Freight Forwarding?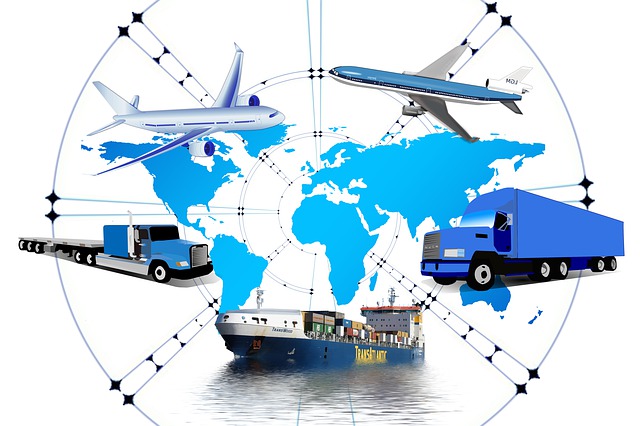 Simply put? Freight forwarding is the movement of goods from one place to another via Ocean, Air, Rail, Truck, or any combination of those methods. Cargo movement is critical to your business, and making sure your goods get to or from Point A to Point B is crucial for a healthy Supply Chain and business. Below is a brief explanation of methods and movement terms used in Freight Forwarding:
How Are Things Shipped?
Ocean: 20', 40', or 45' FCL (Full Container Load) Containers or LCL (Less than Container Load).
FCL – your dedicated container filled with your pallets, crates, or boxes.
LCL – your pallets, crates, or boxes ship in a shared container with other shippers. LCL is traditionally more economical and fast that FCL shipping, but only makes sense at certain volumes, where FCL becomes the more economical option.
Air: Air freight is transported via dedicated cargo planes or in cargo-designated areas of passenger planes. Air freight is made up of pallets, crates, and boxes, and is often the least economical choice for shippers, but carries with it the enormous advantage of much faster shipping time than Ocean Freight.
Rail: Rail does it all, in a way. It carries intermodal containers used in other processes, bulk goods in specialty containers, specialized goods (think hazmat etc) in specially made containers etc. Not many businesses will have a specific need for Rail transport apart from it being used to help facilitate a shipment already in progress, although with some industries it's a necessity.
Truck: FTL (Full Truckload) or LTL (Less than Truckload).
FTL – your dedicated truck filled with your pallets, crates, or boxes.
LTL – your pallets, crates, or boxes, ship in a shared truck with other shippers loads.
Flatbed trucks are used to haul items that can not be loaded into a traditional box truck and are used to transport ocean shipping containers as well, either to a port or from the port to the shipper.
You'll also often hear Freight Forwarders mention the words Door and Port when discussing freight movement.
Door and Port Meaning in Shipping
Door: The beginning and/or end destination and location of goods.
Port: An airport or harbor where ships load and unload cargo.
Shipments move Door-Door, Port-Door, or Door-Port. Here are some examples:
Door to Door – your Freight Forwarder arranges shipping from the point of pickup (either you or your suppliers factory, warehouse, etc) to the point of delivery (your factory, warehouse, etc or your customers if you are the supplier). This is the most common arrangement that we are asked to facilitate, because it is easier for the shipper and supplier/source.
Port to Door – your Freight Forwarder arranges shipping from the origin port to be delivered to the final destination, the "door." Port to Door could also mean the last leg of the journey (destination port to door), but that is covered under the term "Drayage" (the short journey and movement of cargo in logistics) and Port to Door should always mean an International movement of goods from the Origin to a door at Destination.
Door to Port – some shippers have their own inland transportation infrastructure in place and will prefer to pick up from port themselves or arrange the pick up themselves. In this case, the Freight Forwarder will handle the move from the Origin Door to Port and the shipper will take over from there.
Although an in-depth knowledge isn't required (that's usually covered by your supplier/source and forwarder), we advise that shippers look over and become familiar with Incoterms, as they will play a part in deciding what type of movement is facilitated.
I Need to Ship Internationally, Who Do I Hire?
Freight Forwarders facilitate the movement of goods and cargo for shippers, and we will explain in-depth in our next article what a Forwarder is. Lucky for you, you're here and you've found one! Feel free to check out our site to learn more about us and our services.
Quick note: Freight Forwarders based in the United States are licensed by the Federal Maritime Commission as "Ocean Transportation Intermediaries" and must be bonded in order to keep their licensing. lojistechs llc is a licensed and bonded OTI and Freight Forwarder. We are experts in International Shipping, and our mission with these articles and guides is to make knowledge, understanding, and discussion of freight forwarding and operations for small and medium-sized e-commerce and consumer product goods companies approachable for all, no matter your experience or knowledge level.